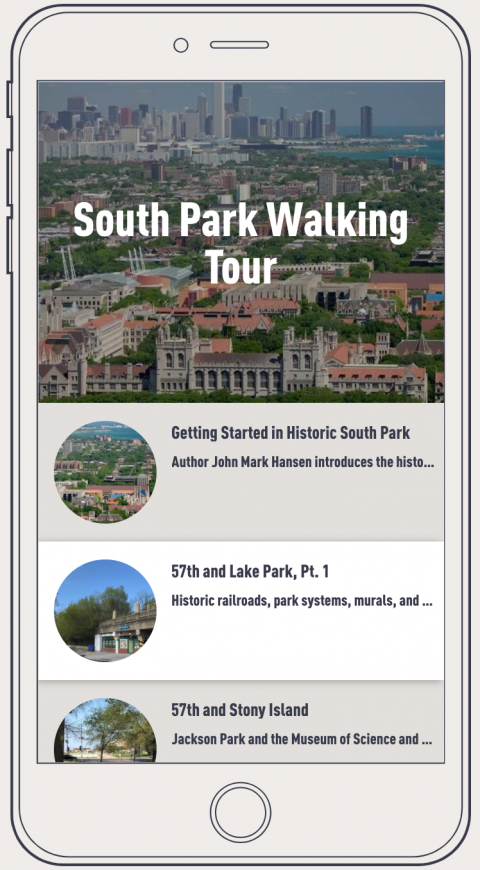 It is easy to forget how much more there is to Chicago's Hyde Park neighborhood than its most famous "resident," the University of Chicago. Our inaugural Vamonde tour for Fall 2020 explores through one area of the historic community: South Park, located just east of the University's campus. The tour and its content were created by John Mark Hansen, Charles L. Hutchinson Distinguished Service Professor in the Department of Political Science at the University of Chicago and author of "The City in a Garden: A Guide to the History of Hyde Park and Kenwood."
This tour is framed as a walking tour, beginning at 57th and Lake Park and then walking approximately 15 blocks.  The tour takes about 90 minutes to complete in person, but can also be experienced virtually. The tour and its content are available either in the Vamonde app (available in your app store) or via this link (using your favorite web browser).  The audio links within each "stop" are for desktop users; those on mobile devices can utilize the embedded audio in the Vamonde app (found in lower-left side of each post).
A map of the tour and its stops can be found here.
NOTE: The Vamonde app has been deprecated by Chicago Studies and while archived content is still available, new tour content will be found exclusively on our website.